Bitmap
Comparison
Just like textual based objects, images often need to be compared to verify application logic. We're adding bitmap comparison to AscentialTest along with difference viewer integration to make it easy to pinpoint image rendering failures.
Email Results
AscentialTest already offers access to test results and metrics reports through our intranet portal, but when you're on the go, getting reports through email allows you to stay connected even when you're not in the office.
Test Iteration
Recently, we heard that a customer dragged the same test into a test plan 500 times. Another asked whether we could generate a test plan based on the rows in their test data table. In response, we're offering two great new features that provide new ways to add iteration to our test plans.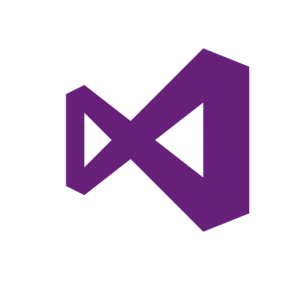 TFS Integration
AscentialTest already has the capability of integrating with defect tracking, version control and continuous integration tools. We look forward to offering all of those same great features with Microsoft's Team Foundation Server.
GitHub Integration
AscentialTest is already integrated with Subversion to streamline the process of checking out, checking in and merging changes to your test components to support collaboration for both small and large teams. Soon we'll be offering those same great features for GitHub.
File
Comparison
Comparing two text files is already possible in AscentialTest, but we're about to make that much easier. We're integrating the results of the comparison with a difference viewer so that any differences will jump right out at you.
Edge Support
Customers rely on AscentialTest to run their web-based tests on Chrome, Firefox and Internet Explorer without having to make any changes. Soon we'll be extending that support for Microsoft's latest Edge browser.
Launch from
Browser
Our customers execute tests today in two ways, from AscentialTest or from CI software like Jenkins. We're expanding that capability to the Zeenyx intranet portal. In addition to providing a way to allow team members to access reports, the portal will provide a new way to execute tests from your favorite browser.
Requirements
Integration
Like our interface with defect tracking, we plan to provide meaningful integration with requirements management tools so that you can evaluate testing coverage and trace failures back to requirements.
Mobile Platform
Support
AscentialTest provides broad GUI support including Windows, DotNet, PowerBuilder, Java, Web, Pdf and Terminal. We're looking forward to extending that support to include apps running on your iOS and Android based mobile devices.
"Reducing the cost of software testing by making testers more productive ..."